Campers leave Cowen changed by their experiences. Through wisdom and calling by God, Cowen leaders continue to look forward to challenging themselves and the campers with how they will be changed through their experiences at Cowen. The plans for the Sunny Day Leadership Activities Facility have already been drawn up and announced. It is time to begin to put the plans into motion by raising the funds for the new facility.
The Sunny Day Leadership and Activities Facility is being built with the intention of raising up leaders through the camp experience and to provide a place for indoor activities on days that would otherwise shut down the regular camp schedule. The naming of the new facility sprouts from the catchphrase of a young woman who grew in her love for Christ and in her leadership abilities for Him while at camp: Alissa Cantrell. The faith and leadership Alissa portrayed are the legacy meant to be continued through the new facility and the camp experience as a whole. With the ability to use this new facility to honor leaders who have gone before us and to teach youth Biblical leadership skills needed to counter the world around them, a new foundation can be established on which young leaders can rise up.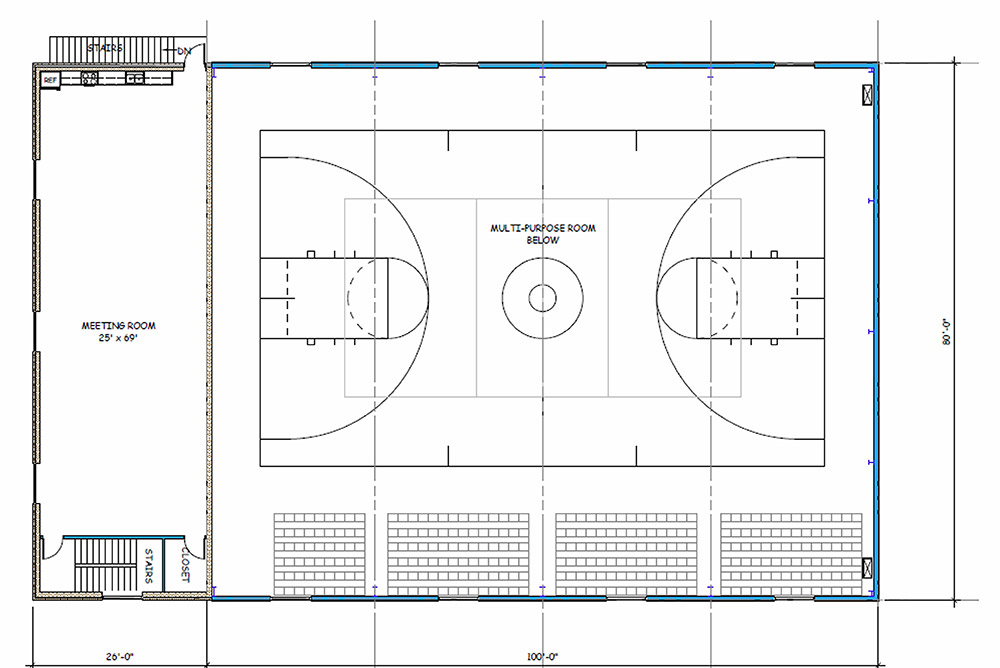 Please consider the opportunity laid out at the West Virginia Baptist Camp at Cowen and how you fit into the legacy of leadership there. Regardless as to whether you are able to sponsor or pray for a child going to camp, disciple a child returning or help fund the facility being built itself; what you do will make a lasting impact? With Cowen Sunday approaching (April 24, 2016) please remain in prayerful consideration to determine the role God has for you in the life at Cowen.
For more information, please contact Jennifer at 800.879.9822 or jennifer@wvbc.org.