The Outreach Commission of the West Virginia Baptist Convention is committed to the Great Commission. The future story includes:
Starting a Harvesting Church movement wherein healthy churches birth new churches.
Empowering transformed churches through the Holy Spirit to become healthy, radiant, glorious and multiplying.
Identifying and training believers in their personality style-based evangelism so that they might be most effective witnesses for Jesus Christ. Got style? The Outreach Commission can help anyone discover his or her style.
Assessing and training church planters to become successful in leading new churches.
Modeling "coaching" wherein leaders might reach their full-kingdom potential.
Providing excitable ministries and spiritual opportunities for young adults on local college campuses.
Providing ministries, retreats and missions for both men and women through very active American Baptist Women's Ministries and American Baptist Men.
The work of the Christian Outreach Commission includes:
developing new church plants, aggressive and ongoing programs of evangelism,
promoting church health and community ministries.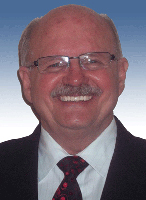 Dr. Maxwell Hill
Director of Outreach Commission
hill@wvbc.org
Phone: 304-872-1204 Home
304-619-4244 Cell
Tracie Emerick
Outreach Commission Secretary/Convention Printer
temerick@wvbc.org
800-879-9822